Yesterday we told investors to watch for Facebook Inc.'s (Nasdaq: FB) next move in M&A. And just like that, we found out.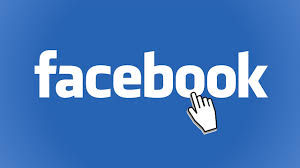 Late Tuesday, Facebook announced it is buying Oculus VR Inc., a maker of virtual-reality goggles for $2 billion in cash and stock.
The deal includes $400 million in cash and 23.1 million FB shares, valued at $1.6 billion. Also included is a provision for an additional $300 million "earn-out" in cash and stock to be paid if certain milestones are reached. The deal is expected to be finalized in Q2 of 2014.
As with Facebook's $19 billion purchase of text-messaging WhatsApp last month, and its early March $60 million acquisition of drone (atmospheric satellite) maker Titan Aerospace, the deal furthers Facebook's aim of connecting the world across all modes of communications and devices.
And, it's a multi-billion dollar bonanza for 20-month-old startup Oculus VR.
Why Facebook (Nasdaq: FB) Wants Oculus
Irvine, Calif.-based Oculus is best known for the Oculus Rift, its virtual headset for gaming. Said Facebook in a statement about its acquisition of Oculus: "While the applications for virtual reality technology beyond gaming are in their nascent stages, several industries are already experimenting with the technology and Facebook plans to extend Oculus' existing advantage in gaming to new verticals, including communications, media and entertainment, education and other areas. Given these broad potential applications, virtual reality technology is a strong candidate to emerge as the next social and communications platform."
A social platform at its core, Facebook has shown its commitment to becoming a true mobile company with purchases like WhatsApp, Titan Aerospace, and online photo-sharing app Instagram (purchased for $1 billion in April 2012).
Indeed, Menlo Park, Calif.-headquartered Facebook has been busy building a portfolio of mobile apps and has made an aggressive push into mobile advertising. The Oculus purchase expands its reach to platforms.
"Mobile is the platform of today, and now we're also getting ready for the platforms of tomorrow," Facebook Chief Executive Officer Mark Zuckerberg said in a statement. "Oculus has the chance to create the most social platform ever, and change the way be work, play and communicate. The incredible thing about the technology is that you feel like you're actually present in another place with other people. People who try it say it's different from anything they've ever experienced in their lives."
What Is Oculus?
Founded by Palmer Luckey (now 21 years old) , a self-described virtual reality enthusiast and hardware geek, Oculus VR was launched via a Kickstarter campaign to help fund the development of their first product, the Oculus Rift, a cutting-edge virtual headset for immersive gaming.
Thanks to heavy support from top video companies such as Valve, Epic Games, and Unity, the Kickstarter campaign was widely successful, raising more than $2.4 million from worldwide supporters.
Featured in January at the Consumer Electronics Show in Las Vegas, the Oculus head-gear-mounted technology was a huge success.
Zuckerberg said the virtual company's focus will remain on games, for now.
"I do think gaming is a start," Zuckerberg said in a statement.
He then added, "Once you get a network effect around gaming you start to get communication cases... People will build a model of a place far away and you can go see it. It's like teleporting."
The move is a surprising shift for Facebook, whose execs have talked about not wanting to be a hardware company.
"They want to do software and infrastructure, and they're clearly focused on social. Virtual reality isn't anything of these things," Gartner analyst Brain Blau told USA Today.
But Oculus disagrees. CEO and co-founder Brendan Iribe said in a statement, "We believe virtual reality will be heavily defined by social experiences that connect people in magical ways."
Investors are hopeful this latest purchase will be a magic charm of sorts. While FB stock is up some 17% year to date, Monday's painful 4.7% drop wiped out February and March gains.
In early trading Wednesday, FB stock slipped 0.37% to $64.58.
Having a risk-management strategy in place is especially important for investors of small-cap stocks. Here's how you can seize massive wins (without losing sleep).
Related Articles:
Tags:
Facebook
,
Facebook and Oculus
,
Facebook bought Oculus
,
Facebook buys Oculus
,
facebook earnings
,
facebook earnings 2014
,
Facebook IPO
,
Facebook Stock
,
facebook stock 2014
,
Facebook Stock Price
,
facebook stock price 2014
,
facebook stock price today
,
fb earnings
,
fb earnings 2014
,
fb earnings today
,
fb stock
,
FB Stock Price
,
fb stock price 2014
,
investing in facebook
,
Investing in FB
,
investing in social media
,
Nasdaq: FB
,
Oculus VR Inc.
,
social media IPOs
,
tech investments
,
tech stocks
The post Why Facebook (Nasdaq: FB) Is Buying Oculus VR Inc. for $2 Billion appeared first on Money Morning - Only the News You Can Profit From.