The big question looming over Facebook Inc. (Nasdaq: FB) is what its next move will be.
It's going to be tough to trump the social media giant's $19 billion purchase of WhatsApp on Feb. 19. [Almost as hard as it's going to be to beat the 158% price move FB stock has seen over the past year.]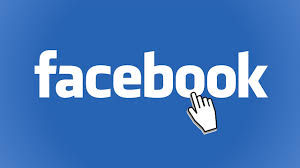 While many balked at the exorbitant price paid for the five-year-old messaging app for smartphones, Facebook CEO Mark Zuckerberg sees great potential in the acquisition. Referring to WhatApp's soaring growth, Zuckerberg said, "No one in the history of the world has done anything like that."
Indeed, WhatsApp is enjoying the kind of explosive growth Facebook once relished -- but is no longer experiencing.
Buying WhatsApp bolsters Facebook's already solid position in the crowded messaging world. Messenger, Facebook's signature messaging app for mobile devices, is second only to WhatsApp in its share of the smartphone market.
But it's only a matter of time before the next big thing comes along. Lurking in the wings is the up-and-coming instant messaging app Kik and video messaging app Wordeo.
Facebook is well aware that some users have lost interest in its platform and have switched to other social media platforms.
In a January interview with Bloomberg BusinessWeek, Zuckerberg said he is actively pursuing building a portfolio of apps that could stand apart from Facebook's main social network, and that users wouldn't have to log in with their Facebook credentials.
"We just think that there are all these different ways that people want to share, and that compressing them all into a single blue app is not the right format of the future," Zuckerberg said.
He went on to say, "In other words, the future of Facebook may not rest entirely on Facebook itself."
Here's a closer look at what that means for Facebook, and FB stock...
Facebook (Nasdaq: FB): Turning the Page on Pages
While it continues to search for ways to expand its presence, the Menlo Park, Calif.-based company is scaling back the organic reach of its popular Pages platform.
Facebook Pages are for businesses, brands and organizations who aim to connect with people and share their products and stories. Pages can be customized with news updates, hosted events, apps and more. The goal is to grow a targeted audience by posting regularly in a one-on-one conversational tone.
A recent study, however, revealed that companies' Pages posts slipped from reaching 12% of their followers in October to just 6% by February. And according to reports, Facebook execs are planning to trim the reach of Pages further to a mere 1-2% of followers.
What that means is going forward, businesses will have to pay up if they want to reach their fans and a chance to reach some of Facebook's 1.23 billion monthly users to the extent they have become accustomed to, according to Time.
Facebook explained the move was a result of "more completion" and "more sharing." But what it really looks like is Facebook's way of getting more ad dollars. Which actually isn't a bad idea for Facebook - as long as it doesn't backfire.
The move will effectively negate years-long attempts by big and small brands to bulk up fan bases on the understanding they could reach large numbers of followers without paying Facebook. Still facing an anemic economy, many business budgets don't have the dollars for ads.
Likely to be hurt the most are charitable causes, artists and mom & pop operations just barely getting by with a little help from their Facebook friends.
The underlying concern is that Facebook's vision of free access is at risk. Could a membership fee be next?
While the acquisitions have helped deliver boosts to FB stock, a fee for use could turn users - and then investors - away. FB investors should watch for Zuckerberg's next moves - but right now, they can enjoy FB's run a bit longer.
Facebook (Nasdaq: FB) stock closed up 1.23% at $64.89 Tuesday.
Related Articles:
Tags:
facebook earnings
,
facebook earnings 2014
,
Facebook IPO
,
Facebook Stock
,
facebook stock 2014
,
Facebook Stock Price
,
facebook stock price 2014
,
facebook stock price today
,
FB
,
fb earnings
,
fb earnings 2014
,
fb earnings today
,
fb stock
,
FB stock 2014
,
FB Stock Price
,
fb stock price 2014
,
investing in facebook
,
Investing in FB
,
investing in social media
,
Nasdaq: FB
,
social media IPOs
,
tech investments
,
tech stocks
The post What's Next for Facebook Inc. (Nasdaq: FB) Stock appeared first on Money Morning - Only the News You Can Profit From.