General Electric Co. (NYSE: GE) has been reducing the size of its GE Capital division, and the conglomerate just took another major step toward that goal.
The company announced today (Thursday) that it has filed an initial public offering (IPO) of its North American retail financing unit.
The newly public company will be known as Synchrony Financial. Currently, it supplies retail credit cards and reportedly makes credit card loans to more than 55 million American consumers.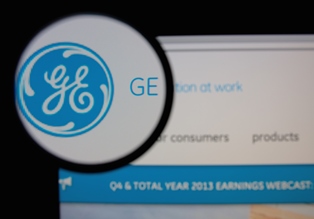 According to analysts at Bernstein Research, the Synchrony IPO could be valued between $18 billion and $20 billion. The company will trade on the New York Stock Exchange under the ticker "SYF."
For comparison, Discover Financial Services (NYSE: DFS) will be one of Synchrony's largest competitors and has a market cap of $28 billion.
In November, GE announced that it would sell 20% of Synchrony in the IPO. The rest of the stock should be dispersed to GE shareholders next year.
Wal-Mart Stores Inc. (NYSE: WMT) and the Gap Inc.'s (NYSE: GPS) Banana Republic are two of the company's biggest clients.
While no official date has been set for the GE initial public offering, company officials expect the offering to take place before the end of the year.
The lead underwriters on the deal are Goldman Sachs Group Inc. (NYSE: GS), JPMorgan Chase & Co. (NYSE: JPM), Citigroup Inc. (NYSE: C), Morgan Stanley (NYSE: MS), Barclays PLC (NYSE: BCS), Credit Suisse Group AG (NYSE ADR: CS), Bank of America Merrill Lynch, and Deutsche Bank Securities.
With the GE IPO filed, shareholders have yet another reason to like the long-term prospects for GE stock...
GE IPO Spinoff Good News for GE Stock
In 2013, General Electric mentioned several times that it would be deemphasizing the financial unit of its business. According to shareholders, the company is stronger when it focuses on its industrial division.
Here's why...
The financial crisis of 2008 was devastating to GE, and shareholders watched the value of the stock drop below $10 per share from a 2007 high of nearly $42. The stock and the company have since recovered, but the company doesn't want to see a repeat scenario.
General Electric Co

NYSE: GE

Mar 13 02:06 PM

loading chart...

Price: 25.40 | Ch: -0.36 (-1.4%)
That said, GE Capital does account for more than half of the conglomerate's profit. GE Capital alone would be the fifth-largest bank in the United States. Synchrony is a big part of that.
In its last report, Synchrony reported a 2013 profit of $1.98 billion, down from a 2012 profit of $2.12 billion. In 2012, the unit accounted for $53 billion of receivables, with $36 billion coming from the retail credit card portion of the business.
When the spinoff is complete, GE's revenue and earnings figures will take a hit. Company officials and shareholders don't see that as an issue, however, as the industrial division is viewed as the company's strength.
In its fourth-quarter earnings report, GE announced that revenue from its industrial division was up 6.1% while revenue from GE Capital was down 4.5%. That's a trend the company would like to see continue.
GE has stated that by 2015 it wants GE Capital to account for just one third of the company's revenue. The GE IPO of Synchrony is a major step in that direction and one that should reward shareholders.
GE stock opened today up 1% from yesterday's close, and traded at an intraweek high of $26 per share. According to Money Morning's Event Trading Specialist Shah Gilani, owning shares in a company like GE can be a great foundational play for any investor's portfolio.
"Own a diversified industrial conglomerate that pays a good dividend; maybe General Electric is a good start," Gilani said. "This position plays on the industrial base of machinery, goods, and services that are all necessary for an increasingly industrialized world."
As the revenue scale continues to balance in favor of the industrial division, GE shareholders will be rewarded.
Do you own General Electric stock? What do you think of the upcoming GE IPO? Find us on Twitter @moneymorning and give us the scoop on #GE.
Canada isn't just a market for mining stocks anymore. Here's how to make serious profits in Canada's burgeoning tech industry...
Related Articles:
Tags:
GE IPO
,
GE IPO date
,
ge stock
,
General Electric IPO
,
General Electric IPO date
,
General Electric stock
,
Initial Public Offering
,
IPO Calendar 2014
,
ipo market
,
IPO market 2014
,
IPOs
,
IPOs to watch
,
IPOs to watch 2014
,
NYSE: GE
,
upcoming ipos
,
upcoming ipos 2014
The post GE IPO a Huge Win for General Electric (NYSE: GE) Stock appeared first on Money Morning - Only the News You Can Profit From.