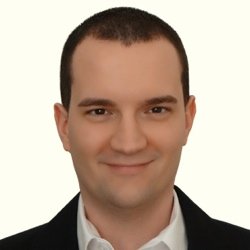 Authority Media Group, LLC congratulates Istvan Bujdoso, best-selling author featured in the new book, "Small Steps – Big Results" which recently hit three Amazon Best Seller lists.
The book ranked at #5 in the 'Web Marketing' category. It also attained best-selling rank in the 'Small Business' and in 'E-Commerce' categories.
Istvan has lent his expertise in SEO and search placement to the new book "Small Steps – Big Results" where he lays out "Search Engine Optimization – the Simple Way."
Born in Hungary and currently living in London, Istvan has been a software developer for many years. His passion, however, is SEO and using it for local businesses.
"My particular field of interest in web development is in the area of Local SEO and Semantic web," says Istvan.
The question those local businesses ask has always been how to appear in local search results without breaking the bank doing it. Most small business owners have neither the time nor money to spend. They have, in the past, had to either struggle with their own SEO (because of the extreme learning curve) or pay someone to do it for them.
"SEO is particularly confusing to business owners, so my mission is to simplify the process of both learning and doing SEO."
Local SEO is about creating a website and content that can be easily found by people, and local businesses want local customers to find them.
"That's why I wrote this," says Istvan, "to help business owners conquer this confusing (but highly effective) marketing strategy."
Istvan said, "I also help local businesses interested in learning about Internet Marketing." He provides free resources to help start business without technology being a barrier.
His training teaches business owners how to build a website that will rank higher in the search engine results.
He breaks this process into ten easy-to-follow steps that, he says, "can help those people cut out a lot of the complexities in setting up a website and get more customers through their website."
To learn more about Istvan, visit: http://www.localbizcommando.com/
Istvan's book, "Small Steps – Big Results" is now available on Amazon.com at http://www.amazon.com/Small-Steps-Results-Scott-Dantuma-ebook/dp/B00ISD6QZE/