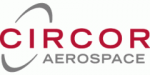 CORONA, CA -- (Marketwire) -- 07/09/12 -- CIRCOR Aerospace, a CIRCOR International Company (NYSE: CIR), has partnered with Aero Precision Industries to sell and distribute its Fluid Controls, Landing Gear and Actuation, and Sylmar facility product lines, with a particular focus on foreign military sales.
Aero Precision's agreement with CIRCOR Aerospace features a global territory, tailored upon product lines and current distribution channels. Aero Precision will continue to increase CIRCOR's established customer connectivity and market presence for specialized fluidic controls legacy components and actuation as well as nose wheel steering actuators and fully-dressed landing gear and components on military platforms such as fighter aircraft and helicopters.
"Our new ally, Aero Precision and their international network will continue to drive our singular purpose for customer satisfaction in CIRCOR Aerospace products, capabilities and value," said Michael Dill, CIRCOR Aerospace Group Vice President.
"Aero Precision has proven ability to present parts and services to the international military aftermarket in the most efficient and strategic manner, and we're excited to begin our partnership with CIRCOR," noted Frank Cowle, Aero Precision President.
About Aero Precision
Aero Precision is a leader in aerospace distribution and services and a premier worldwide stocking distributor of aircraft OEM parts. With 20 years of reliability, quality products and unparalleled customer service, Aero Precision facilitates spare part purchasing, repair coordination and aircraft maintenance program management using a unique logistic support model to source military aircraft solutions for the US Government and over 60 countries. Aero Precision has stocking distribution or Channel Partnerships with Honeywell, Hamilton Sundstrand, Crane Aerospace, Texstars, CEF, Parker, Woodward, and additional strategic OEM partners for various product lines.
For more information on Aero Precision, visit: www.aeroprecision.com
About CIRCOR Aerospace Products Group and CIRCOR Aerospace, Inc.
CIRCOR Aerospace Products Group is focused on the design, development, and manufacture of specialty fluidic control, actuation, and aircraft landing gear systems for demanding aerospace and defense applications. CIRCOR Aerospace provides a full range of fluid controls and electro-mechanical controls, actuation systems, manifold assemblies, and complete landing gear systems. CIRCOR Aerospace has business units located in California, Ohio, New York, Paris and Chemillé, France, Tangier, Morocco and Suzhou, China.
Parent company CIRCOR International is headquartered in Burlington, Massachusetts and the CIRCOR Aerospace Products group is headquartered in Corona, California.
Contact:
Jackie Osborne
CIRCOR Aerospace Products
Mobile: 951-310-2544
Office: 951-270-6221
E-mail: Email Contact